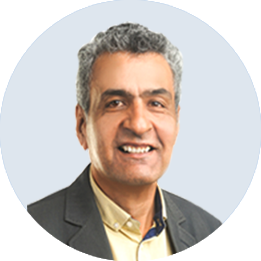 Survival of the fittest is not a cliche but a living reality for you. While the market turmoil and competition from resourceful and large distributors has kept you on your toes, the frequent changes in the regulatory framework forces you to revise your game plan constantly.
And you would agree , in this context, the only choice is to 'Be the Best'. To be the best not to survive but to thrive. Because we all know that despite all challenges, we are blessed with many opportunities in India.
To help you in this journey, we are lining up the best speakers to talk on topics that are absolutely relevant to you. And I promise that, as always, in this edition of Cafemutual IFA 2016, there will be more practical advice and actionable tips and less of 'faltu gyanbaazi'!
So, see you on February 12, 2016 at The Sahara Star, Mumbai!
Prem Khatri
Founder & CEO
Cafemutual
Who should attend
This event is meant for all progressive advisors who are interested in cutting edge ideas on growing their business and satisfying their clients.
Watch videos from earlier CIFA events